Summer Internship For MBA
MBA Summer Internship 2023
Summer internship is a fundamental component of any MBA programme and play a huge role in bringing aspirants close to their dream job.
Are you an MBA student or are you planning to pursue MBA in the future, then this is definitely for you. When we talk about MBA, an internship is one of the hot topics discussed and rather comes in mind without fail.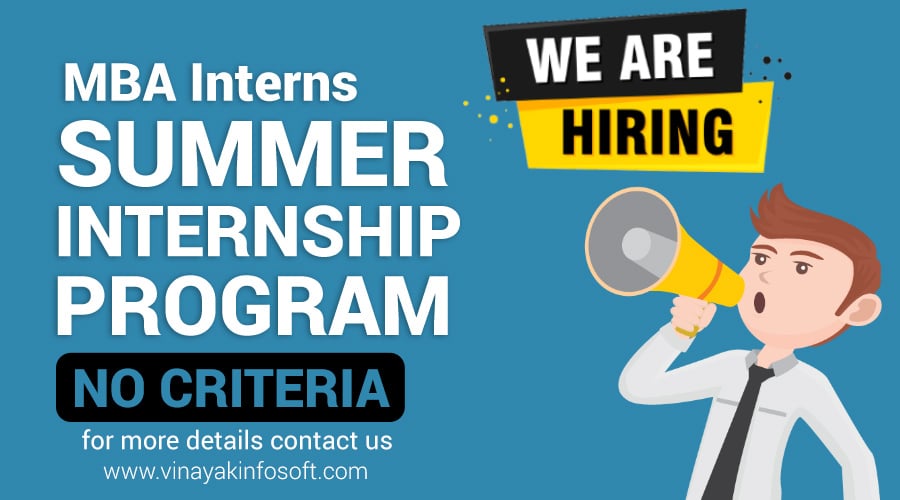 Summer internships ordinarily last for about two or three months. Nowadays, one of the on-going discussions is whether an MBA student should opt for a summer internship in 2023 or not in the covid scenario. We at #1 Vinayak InfoSoft feel that summer internships are quintessential in any MBA programme to gain real-life exposure. Many top business schools have even made summer internships mandatory as Industry Summer Internship is a key pedagogical tool in MBA education.
If you are still confused about whether you should opt for a summer internship or not in this covid scenario, here are the reasons why you should do a summer internship 2023 with us.
Gaining Real-Life Experience and Exposure
Summer internships bring with itself a surplus of possibilities. With summer internships you will get a chance to apply your classroom knowledge on the field. Some believe that classroom knowledge is enough for the students before they step into the corporate world. However, by opting for internship with us candidate can put their classroom knowledge to work and also test their aptitude and practical skills. As interns, candidate will also learn how to handle real-life corporate situations and will be able to tackle the challenges easily that might come in their career in the future. Hence, interns can bridge the gap between the theoretical knowledge and practical skill and at the same time they can get a chance to explore the real world.
Connect with Professionals
Networking is important for MBA students. MBA interns will be placed in a professional corporate environment during their internships. They will get a chance to join with the industry professionals and learn a lot from their practical experience which they might not learn in the classroom. During their internships, candidates should not hesitate to make contacts in the office. Interns can make a lot of potential networking contacts throughout their internship who can help them further their careers. Here, one can make the best use of social media. Students should keep in touch with them through LinkedIn, Twitter and Facebook. A good recommendation goes a long way. You can also ask your managers and mentors over here to write recommendations for you which might make securing a job easier.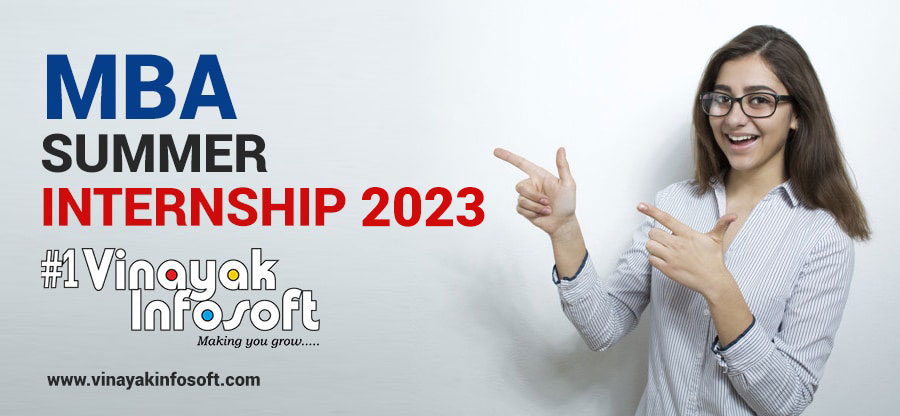 Many top companies prefer candidates with some work experience. When companies plan on recruiting, they plan to hire someone not for three months but three years. Gaining corporate experience during your summer vacation will enhance your resume and also give the companies another reason to hire you. This will increase your chances of securing your dream job. Many companies recruit talent which is the perfect fit for their work culture. Hence summer internship with us can also turn into pre-placement offers for you. Hence, it is a win-win situation for you as well as company, you will already have a job in your hand at the end of your post-graduation and we would have already had an experience of your talent and potential.
Internships help you build confidence. When you opt for an internship with us you are exposed to a new environment. Summer internships 2023 will help you build your confidence so that when you go out for a job interview you do not feel nervous or unconfident as you have the skills, experience, the desire and the confidence to make it through. The right attitude works well in a corporate world and internships give you that. When you have already worked in a corporate setting then you are already acquainted with the corporate culture and thus the sincerity towards your work increases which will help you for a lifetime.
To conclude, Internship choices are becoming more about long-term goals rather than exploration, learning, and skill-building".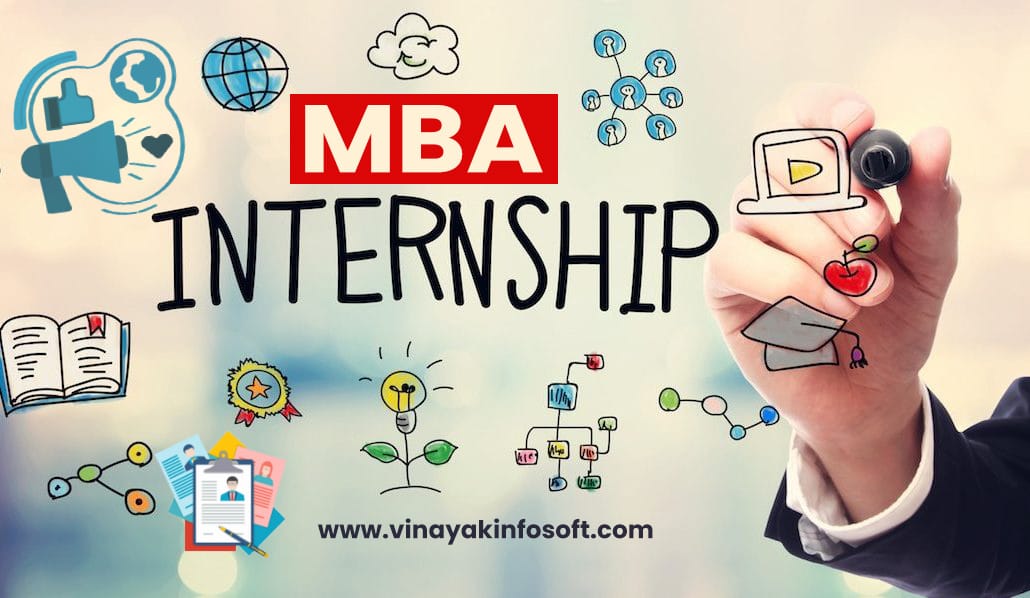 Tags : MBA Summer Internship | Summer Internship 2023 | Free Project Training in Ahmedabad | MBA Training marketing, finance | Information Technology | Digital Marketing, social media marketing | MBA Summer Internship for Finance | MBA Summer Internship for Marketing | Summer Internship in Human Resource Management | Management Students Free Training Program | Best Project Training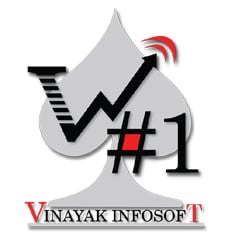 Must be able to join once candidate clear interview process
331, New Cloth Market, O/s Raipur Gate,Sarangpur, Ahmedabad, Gujarat, 380 002, India