Build Your Future On
Our Foundation
Qualified, Skilled & Ambitious Searching for a job in Ahmedabad?
As one of the fastest growing Internet services as website designing and website redesigning companies we are always on look out for talented folks to join our expanding team at Vinayak Infosoft. Join our hands of outstanding professionals where you can learn, love and enjoy your job and leave a remarkable presence in your experience. We at Vinayak Infosoft provide you excellent opportunities to venture in your field of expertise and empower the workforce to dream big and achieve more. Together we work, Together Everyone Achieve More (TEAM). If you are, then check out for current openings, join Vinayak Infosoft team and become an expert in your desired field.
JOB VACANCY IN AHMEDABAD
@VINAYAKINFOSOFT
Work From Home Jobs in Ahmedabad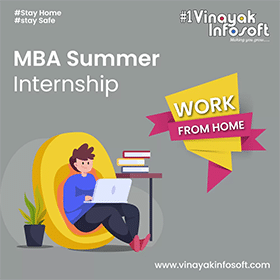 Summer internship is a fundamental component of any MBA program and play a huge role in bringing aspirants close to their dream job but looking for current situation of Covid 19, Vinayak InfoSoft offers you Best Summer Internship Program Work from Home.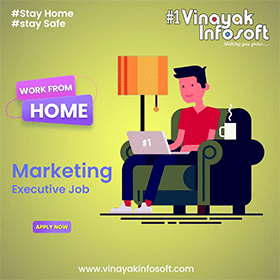 Vinayak InfoSoft is in process of finding opportunities from problem and that's why it comes with an idea of Work from Home – Marketing Jobs. Be your own Boss and run company like your own.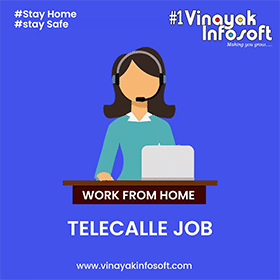 Don't Waste time at home, instead of that be productive and work for your own. Be – You Own Boss. Please Stay at home and work with Vinayak Infosoft and earn as much as you can. We offer you work from home jobs for Tele-Marketing, you can serve your customer any part of India as well as word.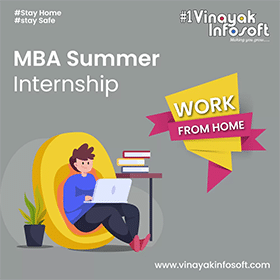 Due to current situation of corona, Vinayak InfoSoft – Top SEO Company in Ahmedabad offers your work from home for its SEO activities. Company enlargement we want to strengthen its organization. With this in mind, we're looking to recruit a 'red hot' SEO executive