Back Office Executive Job In Ahmedabad
Vinayak InfoSoft – pioneer in SEO Ahmedabad, Digital Marketing since 1999. Vinayak InfoSoft – SEO Company in Ahmedabad looking for Back Office Executive to serve our customer in better way. We are inviting Fresher to apply for Back Office Executive Jobs here we will give you on job training in the field of SEO, Digital Marketing, Off Page SEO, On Page SEO etc.
The candidate should be under graduate or graduate. External Students those who are not attending regular classes of their school and colleges can also apply for Back Office Executive Jobs only at Vinayak InfoSoft – Top SEO Company in Ahmedabad. Good Communication skill, Basic reasoning ability, Basic Common sense and learning new enthusiasm needed in candidate.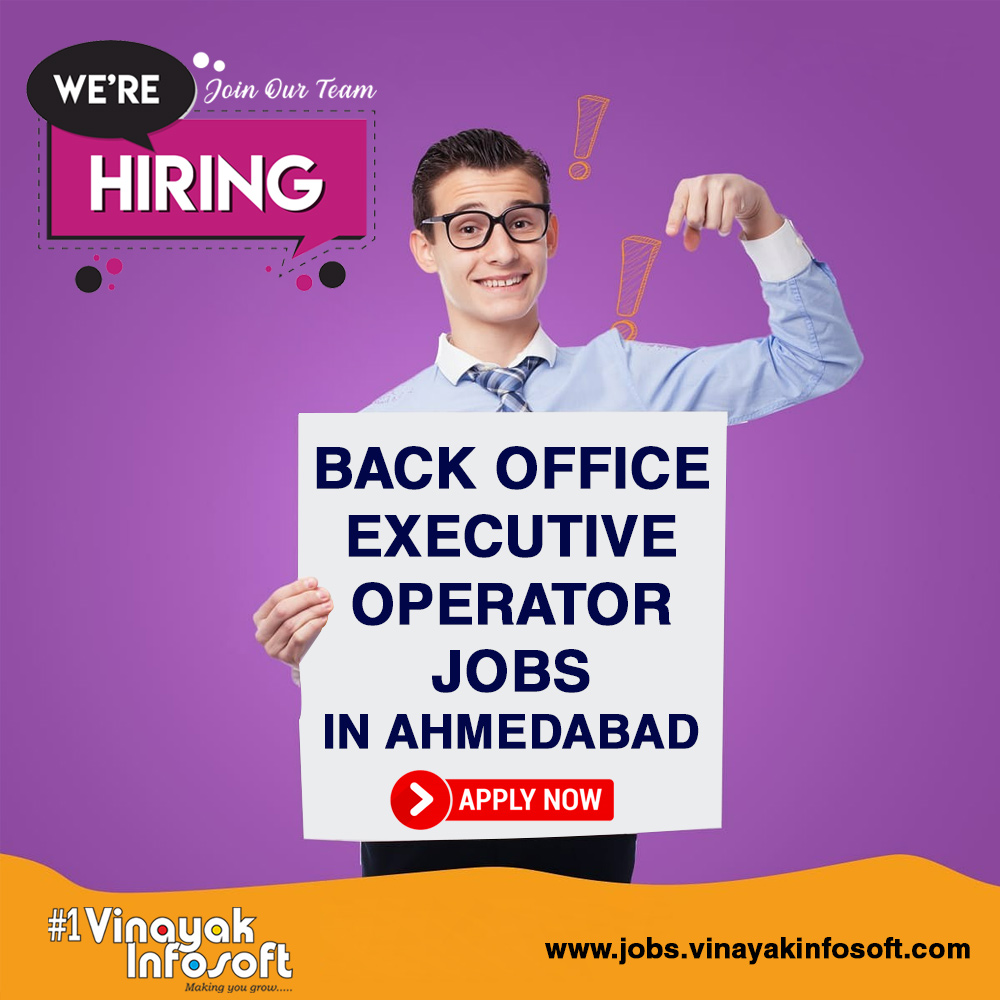 Responsibilities
Preparing report for our clients.
Basic Internet surfing – Social Media Surfing and Posting.
Off Page SEO Activities - All Training will be given from Vinayak InfoSoft SEO Expert team Members.
Time punctuality and Work on Time is most important things.
Coordinate with different departments regarding our SEO operations.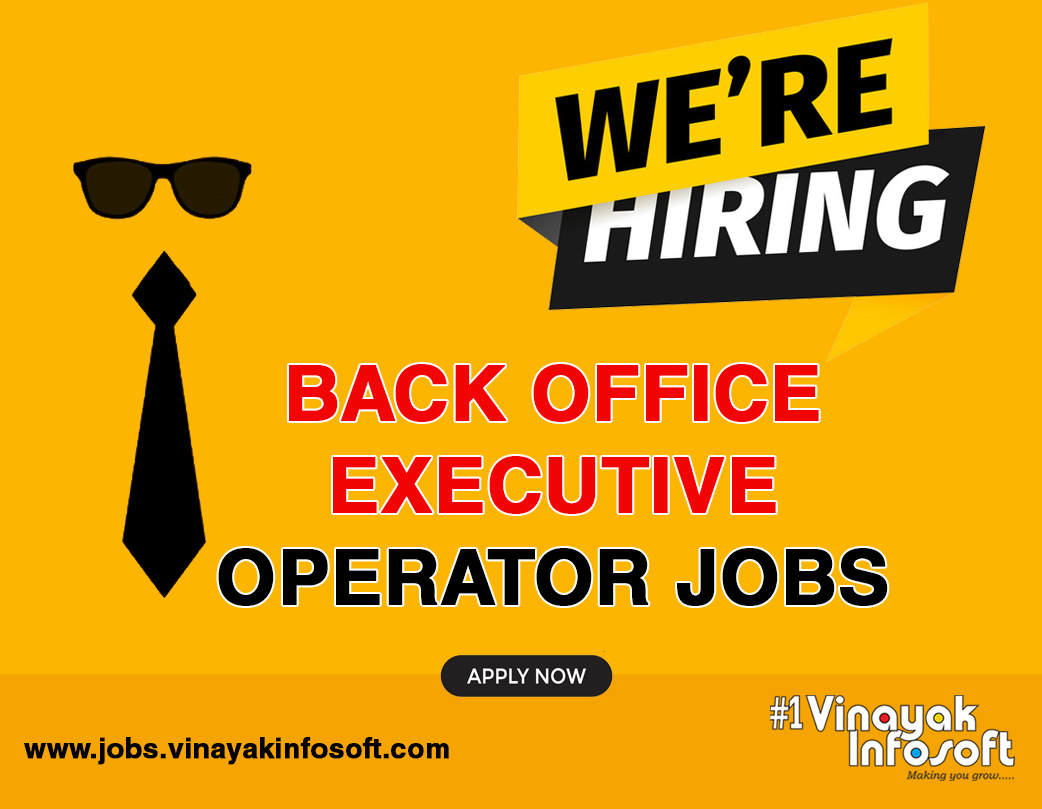 Sr No : 1
Job Vacancy Available : Back Office Executive job in ahmedabad
Prefered Near by area : MManinagar, Nigam Society, Rambaug, Puspkunj, Raipur Dawarja, Sarangpur
Previous Experience : Fresher, Back Office Executive, cold calling, calls, sales calls
Interview Date : 11 Nov 2023
---
Sr No : 2
Job Vacancy Available : Back Office Executive Marketing jobs in ahmedabad
Prefered Near by area : Maninagar Railway Crossing, Sarangpur, Raipur, Kalupur, Vastral
Previous Experience : Back Office Executive, data entry, office assistant, receptionist
Interview Date : 18 Nov 2023
---
Sr No : 3
Job Vacancy Available : Back Office Executive Jobs In Maninagar Ahmedabad
Prefered Near by area : Dakshini Society, Maninagar, Maninagar char Rasta, Krishna Baug
Previous Experience : Tele-calling to customers, Lead Generation, Telephonic follow ups
Interview Date : 25 Nov 2023
---
Sr No : 4
Job Vacancy Available : Data Entry Jobs In Ahmedabad
Prefered Near by area : Thakkarbapanagar, India Colony,Samjuba Hospital, Amraiwadi, Bapunagar
Previous Experience : Fresher Back Office Executive, data entry, office assitant, front office
Interview Date : 2 Dec 2023
---
Sr No : 5
Job Vacancy Available : Back Office jobs in Maninagar ahmedabad
Prefered Near by area : Mahadevnagar, Rabari Colony, Amraiwadi, Sarangpur, Raipur
Previous Experience : Area Marketing, Advertising, Generate the Leads by Tele calling
Interview Date : 2 Dec 2023
---
Sr No : 6
Job Vacancy Available : Fresher Jobs In Ahmedabad
Prefered Near by area : Raipur, Kankaria, Khokhara, CTM, Jasodanagar, Hathijan, Naroda
Previous Experience : data maintaining, voice process, voice support, Lead Generation
Interview Date : 9 Dec 2023
---
Sr No : 7
Job Vacancy Available : Computer Data Entry Jobs In Ahmedabad
Prefered Near by area : CTM, Jasodanagar, Bapunagar, Hathijan , Vastral, Nikol
Previous Experience : Financial Services , Banking , Investments , Insurance, Credit Card
Interview Date : 16 Dec 2023
---
Sr No : 8
Job Vacancy Available : Back Office Executive Jobs In Ahmedabad
Prefered Near by area : Ambraiwadi, Lal Darwaja, Khamsa, Raipur, Anupam Cinema, Khokhara
Previous Experience : CRM (Customer Service Executive), lead generation presales
Interview Date : 23 Dec 2023
---
Sr No : 9
Job Vacancy Available : Receptionist Jobs In Ahmedabad
Prefered Near by area : Maninagar, Isanpur, Bapunagar, Khokhara, Vastral, Kalupur
Previous Experience : Credit Card Telecalling, Investment Telecalling
Interview Date : 30 Dec 2023
---
Sr No : 10
Job Vacancy Available : Back Office jobs in ahmedabad
Prefered Near by area : Rambaug, Puspkunj, Shah Allam – ST Bus Stand, Khamasa, Lal Darwaja
Previous Experience : Insurance Telecalling, Back office Insurance
Interview Date : 6 Jan 2024
---
Sr No : 11
Job Vacancy Available : Customer Service Jobs In Ahmedabad
Prefered Near by area : Maninagar, Bheedbhanjan Hanuman, Rakhial, KamdarMaidan, Sarangpur
Previous Experience : Construction, Engineering, Cement, Metals, Sales, Banking, Insurance
Interview Date : 13 Jan 2024
---
Sr No : 12
Job Vacancy Available : Back Office Executive Career in Ahmedabad
Prefered Near by area : Maninagar Jashodhanagar Cross Roads, trikampuraPatia, Hatitan, Vatva
Previous Experience : Business Development, Corporate Sales, industrial marketing
Interview Date : 20 Jan 2024
---
Sr No : 13
Job Vacancy Available : Telesales career Ahmedabad
Prefered Near by area : Rakhail, Amraiwadi, CTM Cross Road, Isanpur, Vastral, Nikol, Maninagar
Previous Experience : B2B Telecalling, B2B Marketing, B2B Sales Support Calling
Interview Date : 27 Jan 2024
---
Sr No : 14
Job Vacancy Available : Customer Care Executives
Prefered Near by area : Kalupur, Shardaben Hospital, Raipur, Bapunagar, Lal Bhadur Shastri Stadium,
Previous Experience : tele caller, tele sales, sales Real Estate, Property Tele Calling
Interview Date : 3 Feb 2024
---
Sr No : 15
Job Vacancy Available : Back Office Executive female jobs ahmedabad
Prefered Near by area : Naroda, Vatva, Isanpur, Nikol, Vastral, Margha Farm, Maninagar
Previous Experience : Female Back Office Executive
Interview Date : 10 Feb 2024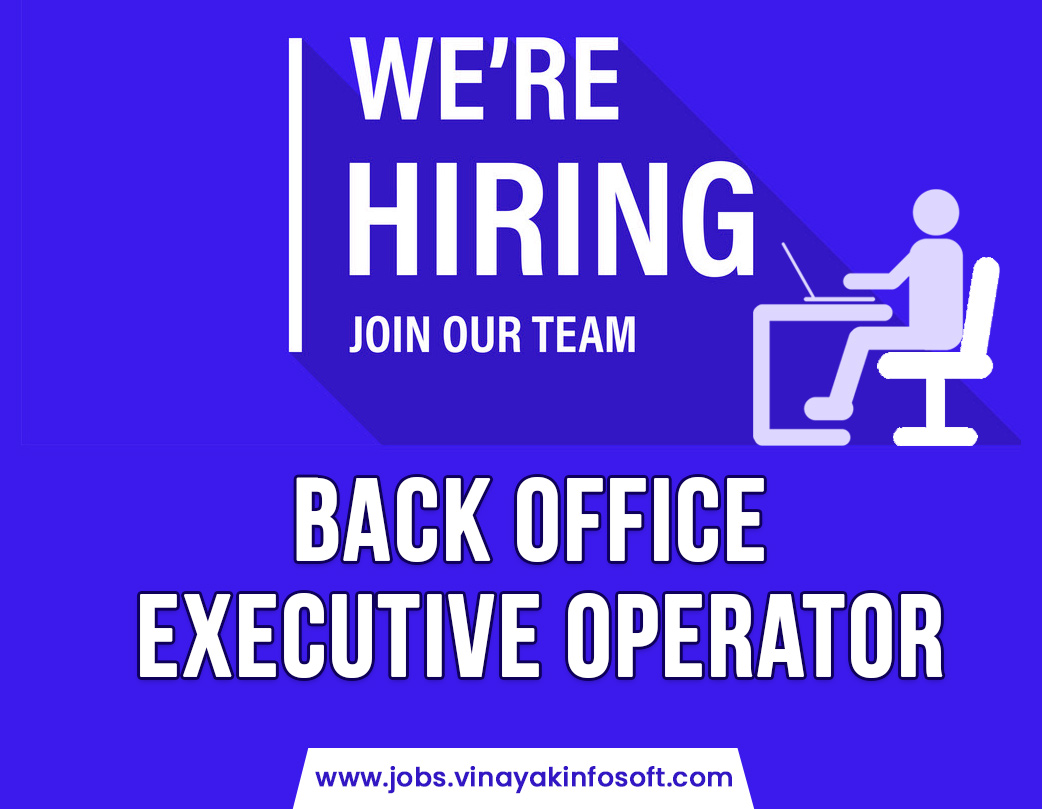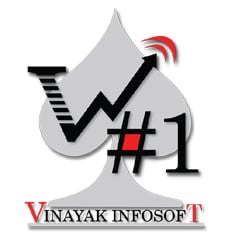 Must be able to join once candidate clear interview process
331, New Cloth Market, O/s Raipur Gate,Sarangpur, Ahmedabad, Gujarat, 380 002, India